ABOUT US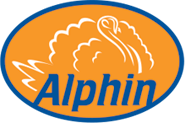 TURKEY'S ONE AND ONLY FULLY INTEGRATED TURKEY PLANT
Alphindi started white turkey production in 1997 after test production. By constantly expanding its production since then it has added the breeding unit into its structure and has become a leading company as the only fully integrated turkey plant of the sector in the country, with its breeding facility, hatchery, feed mill, growing fowls, slaughterhouses, shredding-packaging-freezing and storage facilities and distribution channels.
Today, it continues its operations through total 6 plants comprising 3 pullet and 3 egg production facilities. Alphindi breeding enterprises carry out their productions in collaboration with the world's largest companies in the field. The breeder chicks are grown in modern breeding chicken coops under maximum biosafety measures under supervision of staff specialist veterinarians and agricultural engineers as well as the Ministry of Food, Agriculture and Livestock.
In addition to its commercial activities, Alphindi Breeding Enterprise carries out joint scientific studies on turkey breeding and artificial insemination techniques with organizations such as universities, TUBITAK and the Ministry of Agriculture as well as companies in the same sector in Europe.
With its distribution network and agencies, it meets turkey meat demand of international and local chain stores, leading institutional catering businesses, hotels and holiday resorts, universities and hospitals and public institutions and organizations such as the Turkish Armed Forces. Alphindi exports the healthy products manufactured to many countries in Asia, Europe, the Middle East, and Africa.
Being aware that animal food is the most important source of protein which affects human development and health, Alphindi will continue to work for production, to follow closely the innovations and developments on the subject in the world in order to produce healthy products for our people and to include within the production process the development and improvement acquired in the light of science.
As a result of commercial activities as well as scientific studies done, Alphindi Breeding Enterprise has taken its place among the known turkey breeding enterprises in Europe in a short period of time.